A graduate of Versailles High School in 1960, Brown is the first student from Versailles High School to earn a National Merit Finalist honor. He was in the top 5 of his graduating class at Eastern Kentucky University in 1965 and earned a Law Degree from the University of Kentucky in 1969. He served in the Army during the Vietnam War and was a member of the Army Reserves from 1966-1977. Brown also had a career in the United States Justic Department and established a distinguished law practice.
A graduate of Woodford County High School in 1988, Grimes is a noted author and speaker on many topics, especially in the field of science. She is a leading researcher and Professor of Materials Science and Engineering at North Carolina State University.
Country Music Star who wrote and recorded 26 songs which made the top 20 charts. He has had 8 songs reach #1 and was installed in the Grand Ole Opry in 1981. He is a graduate of Versailles High School in 1964.
A 1976 graduate of Woodford County High School who is now the principal cellist for the Boston Pops Orchestra appearing many times on national television. He is a noted cello teacher and graduate of the New England Conservatory of Music.
A 1980 graduate of Woodford County High School, Blackford won All-District, Region, and State honors. She was the first WCHS female to receive a college athletic scholarship. Blackford was a 1,000-point scorer at both WCHS and Morehead State University and entered Morehead's Athletic Hall of Fame in 2003.
A 1961 graduate of Versailles High School, Lane is the leading scorer in VHS basketball history. As coach at Transylvania University (1975-2001), Lane recorded 509 wins, and 92 of his 97 four-year players graduated. He was named National Coach of the Year 2001 and is a member of the Kentucky Athletic and NAIA Halls of Fame.
A graduate of Versailles High School in 1953, Gormley became an award-winning superintendent of Woodford County Schools. He served as superintendent for more than 18 years and was also a teacher, counselor, coach and principal. He also served as Woodford County's Judge Executive for eight years.
A graduate of Versailles High School in 1958, Hellard was the longtime director of the Legislative Research Commission and was active in the passage of the Kentucky Education Reform Act. He was a respected actor, Chautauqua speaker and supporter of education and the arts in Woodford County.
Bland attended school in Woodford County and was a member of the Versailles City Council from 1973 until 2006. He served Taylor Manor Nursing Home for 28 years and was instrumental in the development of the Woodford County Senior Citizens Center.
West attended Versailles High School and was a distinguished resident of the Methodist Home. He served in the military during the Korean War, and in 1954, President Eisenhower awarded West the Congressional Medal of Honor, the highest honor awarded by the military. West was also awarded a Purple Heart.
A 1977 graduate of Woodford County High School, Chandler has a distinguished career in public service, serving as Kentucky's State Auditor for four years and Kentucky's Attorney General for eight years. He is, to date, a four-term member of the United States House of Representatives. Chandler is also an attorney.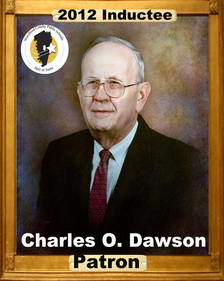 Dawson led Versailles High School (1957-64) during integration and was Woodford County High School's first principal (1964-73). Under Dawson, WCHS received the 1969 Governor's Award for innovation. As assistant superintendent (1973-93), Dawson oversaw the construction or renovation of every classroom in Woodford County.
Midway Two
Aye A. Aton and Alfred Guy
SIMMONS SIX
Richard Beasley, Stella Howard, Helen Jackson, Lewis Johnson, Wendell Stepp, and William Weaver.​
1937 Midway High School Boys Basketball State Champions
​Team members include Armon Portwood, Raymond Sanderson, Harold Sanderson, Carl Thomas, Thomas Duffy, Coach G.L. Burns, Quentin Columbia, Sherman Columbia, Earnest Jefferson, Karl Jefferson, James Murphy, and Jack Penn.
Sorry, but there was nothing found. Please try different filters.